About Us
Lightning Packaging is an established supplier of a wide range of packaging supplies. By consistently putting our customers' needs first and understanding the importance of rapid response times, we have become a leading online supplier of packing materials and biodegradable packaging.
Our aim is to provide a complete, reliable and friendly service to all our customers, with next day delivery wherever possible. We ensure that customers receive only the best and cost-effective packaging materials, designed to provide the perfect protection for items on the move or in storage.
Thank you for taking the time to browse through our site. If for any reason you cannot find what you are looking for please do not hesitate to contact us and a member of our team will be very happy to help.
With the increasing growth of its national customer base and growth of new opportunities such as the internet, Lightning Packaging developed the online arm (formerlly known as) Packaging2Buy to provide both low and high volume customers with their packaging supplies in the most convenient way.

Our website is updated continually with new and innovative packing equipment. With over 30 years' experience of the packaging business, we are proud of our staff whose extensive experience and knowledge enables them to answer your queries or give advice on packaging solutions.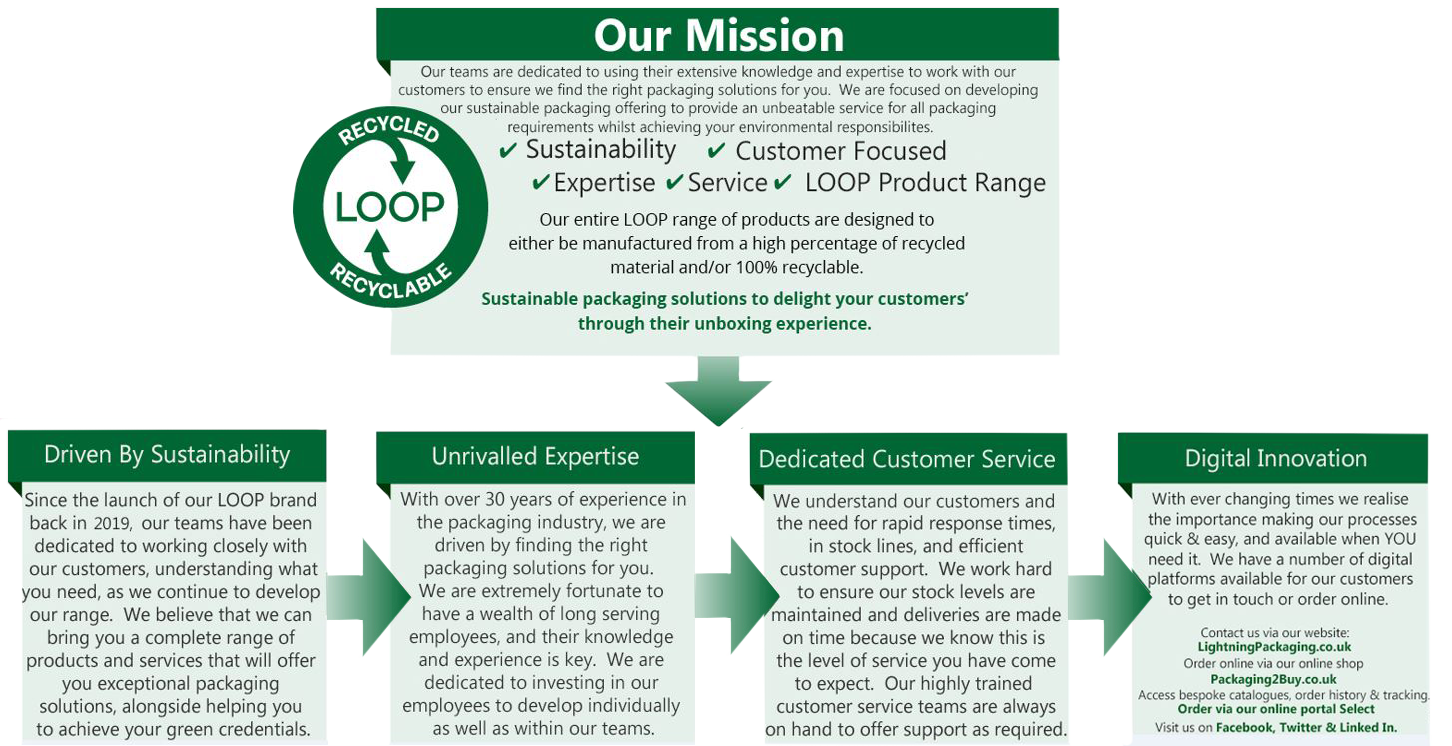 As believers in using sustainable packaging wherever possible, we offer a wide range of biodegradable and recycled packaging materials calculated to improve cost-efficiency, eliminate excess packing and reduce transport costs.

Our packing equipment, some of which can be customised, and includes:
·Cardboard Boxes
·Moving Boxes, Removal Kits and Accessories
·Storage Cartons
·Adhesive Tapes, Labels and Glue
·Stretch Films
·Paper Packaging
·Polythene Packaging
·Postal Packaging including Mailing Bags
·Wrapping and Cushioning Materials
·Strapping Systems
·Packing Machinery
·Cardboard Recycling Bins

Leading the market in the distribution, design and manufacture of packaging supplies and other packing equipment, we have a vast range of product lines that guarantee to enhance the level of protection to our customers' packages as they are shipped or stored.

For specific packing requirements, we can also design and supply our customers with customised postal and packing materials, including custom made cartons.