VAT & Duty

Lightning Packaging Supplies is a trading division of Bunzl UK Limited
VAT Registration Number: 425 7806 81
All prices quoted on our website are in Pounds Sterling (£).
Prices are shown exclusive and inclusive of VAT.

When you select the 'Checkout' option and reach your 'Shopping Basket' the VAT information for your order will be displayed.
Payments methods available are shown below: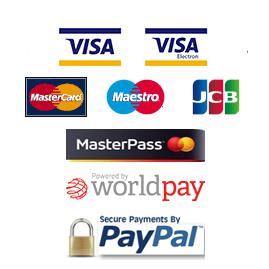 The current rate of VAT is 20%.