Medium Duty Layflat Tubing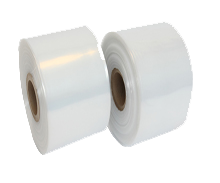 Our medium duty polythene layflat tubing on a roll is an essential packaging material in warehouses and packing departments as the continuous plastic sleeve can be used to package awkwardly shaped items and make up bags to suit your requirements. Straightforward to use and available in 14 widths, our layflat tubing is both economical and versatile.
The medium layflat polythene is
250gauge / 62.5micron
and manufactured from premium quality polymers which give it clarity and strength. You can tailor your own packaging bags by cutting it to your desired length and sealing it with any of our
heat sealers
,
packing tapes
or even staples.
NB: Measurements are taken across the layflat tubing when lying flat. All rolls are an extra long 336m.
Cheap and efficient, our medium duty polythene tubing is the simple solution for packing objects of various sizes, especially awkwardly shaped or long ones, and protecting them from dust and moisture during transport and storage. The poly tubing is also an excellent way to pack together items of the same width but of different height.
Layflat tubing is simple to use as you just put the item or items into the plastic sleeve, cut the poly tubing off the roll to the required length and seal each end with a heat sealer, adhesive tape or staples. It's even simpler if you use our
heat sealer with cutter
which does the job in one, creating a strong and presentable seal.
Our medium duty layflat polythene tubing comes in economical rolls of 950ft and in 14 different widths: 2ins, 3ins, 4ins, 5ins, 6ins, 7ins, 8ins, 10ins, 12ins, 14ins, 18ins, 23ins, 24ins and 36ins. So however thin your items are, we have a plastic sleeve to suit.